Once in a blue moon, we receive inquiries that are unrelated to our product. This particular case had me thinking more than usual.
Take a look for yourself: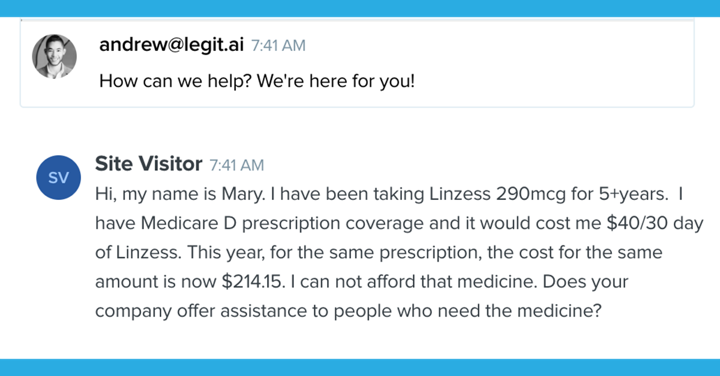 I wanted to help Mary. Perhaps I could cut her a personal check? Introduce her to a connection of mine?
But before I could type a response, Mary left without leaving her contact information, giving me no way to follow up. 
Not being able to help Mary bothered me, but it also made me realize that I could still find a solution to help her dilemma. By solving the core problem, I'd not only help her, but many others like her with the work that my colleagues and I do every day at Legit. 
Here's how.
We all know that drug prices are closely correlated with the cost to produce them. In recent years, it took between $2 billion to $3 billion to develop a new drug. 
Now, what if every life sciences company could make accurate decisions at a faster rate? How would that improve processes and, ultimately, decrease drug costs for the patients while improving profits for pharmaceuticals?
The key to making better decisions is to collaborate with the right individuals. According to Florencia Pereyra Segal, an Executive Director at Novartis, most of the diseases we are trying to cure are "very complex, and it's highly unlikely a single individual will be able to solve those puzzles on his own, It behooves us to work as a team and to really make the best of every single area of expertise."
Florencia is right - it has never been more vital for life sciences companies to collaborate with internal and external experts.
Yet it also has never been harder.
1. Existing Company Databases Lack a Blueprint of Their Internal Expertise 
While you might know everyone's area of expertise within a ten-person team, the same becomes more challenging as companies grow. Think about it - how many people know everyone within a 5,000 person company?
Internal experts are individuals within their company who have shown to be particularly knowledgeable in a specific area - and so far, no company in the life sciences has a useful blueprint for their in-house technical expertise. Growing teams, location boundaries, and M&As only exacerbate these communication barriers.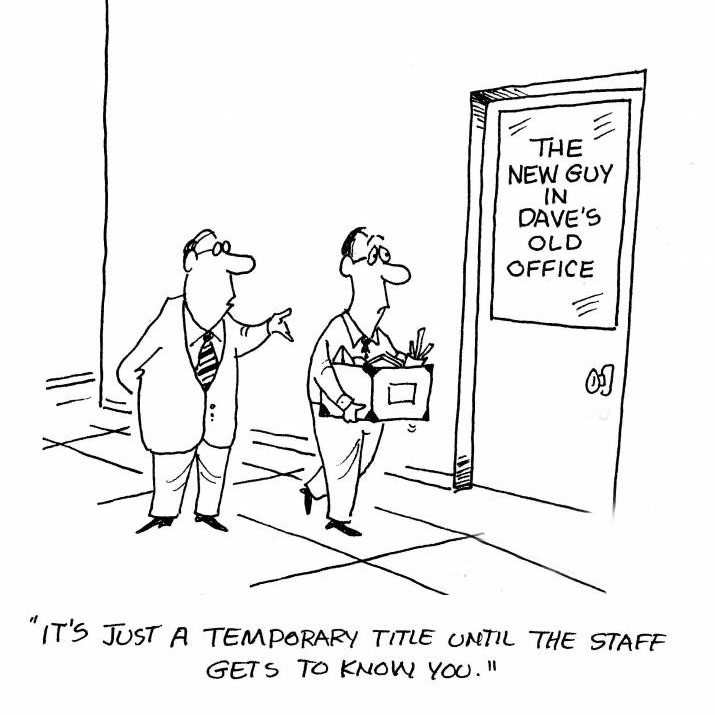 As part of our ethos at Legit, we believe in creating the most meaningful connections and collaborations. Sometimes, this means pointing companies within their resources to avoid external consulting fees and maximize the use of internal resources. At this moment, none of the traditional consulting companies would do this. 
Legit is the only enterprise solution that allows companies to tap into internal and external expertise.
Want to see a list of experts for your company? Request a demo today. 
2. Information is Abundant Yet Scattered Across Various Sources 
From PubMed to Arxiv to internal libraries, there is no shortage of information - yet it is all scattered across multiple sources.
When speaking with an executive from a publicly-traded pharmaceutical, he described how time-consuming it was for him and his team to scour through publications across multiple sites. 
When the same executive found out that Legit's platform scans over 40 million articles to identify the exact matches to a query, and ranks them in order of relevance within one unified session, this was his reaction: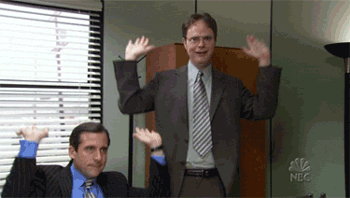 Using publicly available data, Legit has built the largest network of life sciences experts that users can request to connect. Within the network of experts, companies can find doctors, academic researchers, early-stage company leaders, and seasoned executives. 
3. Existing Expert Identification Processes Are Highly Manual
Using the same example above, I could turn to PubMed to search for an expert... but it could take weeks before I can nail down the logistics, let alone even connect with the expert and have my questions answered. Think about all the steps that are involved just for a quick meeting:
Identifying the right expert
Searching for that expert's contact information 
Figuring out costs, payment method, and taxes
Going back and forth to schedule a time to suit all parties' schedules
So far, that's only four steps, and I've already got you thinking, right? 
This is why when building our product, our Director of Product, Jason Troutner, dissected every friction point and re-engineered the process to empower companies to connect with experts five times faster compared to traditional methods.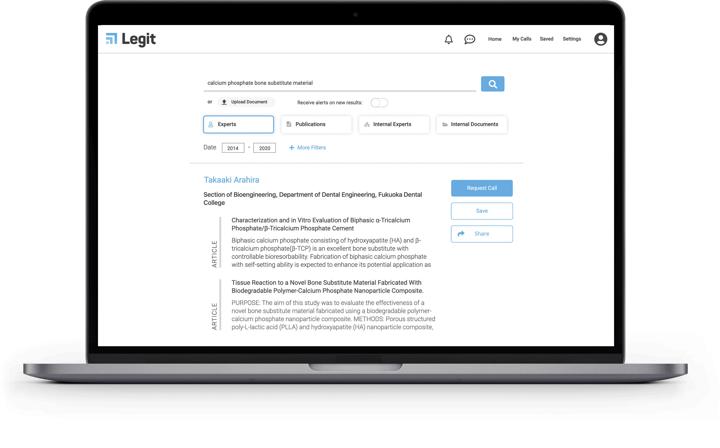 With Legit, users pick a time to chat with their expert of choice, and the platform will streamline all logistics. Whether it is legal, compliance, or scheduling, the platform streamlines the process. 
4. Compliance Requirements Create Additional Collaboration Barriers 
Between the Sunshine Act and NDAs, legal teams could go back and forth for weeks before approving an external expert conversation, causing valuable time to be lost in the wait. 
Thanks to Legit, the platform automates all compliance logistics. Automation enables us to decrease the time to speak with someone exponentially, and also, it ensures that no areas fall through the cracks. 
---
And that is why our work at Legit has the potential to help life science companies deliver better products at lower costs by overcoming these roadblocks and creating meaningful collaborations across the product lifecycle. 
"We want to make it as easy for companies to speak with the leading expert in any technology as it is to talk to a colleague down the hall."
- Matt Osman, CEO and Co-Founder, Legit
At Legit, we dissected every friction point to build a tool that drastically improves the way life science companies collaborate. We didn't want to make things a little better; we wanted to reinvent the process to make it exponentially smoother.
Given the opportunity, great things can happen when people connect and collaborate within the life sciences - we make that our mission.
Every day, we work to make our product even better to make sure that our work ultimately helps companies become more efficient and thus produce better and cheaper products of the end customer while making a fair profit. 
15 out of the top 20 life sciences teams are already using Legit. But the journey is far from over.
Interested in seeing what Legit can do for your company?