When you first create a Legit account, the onboarding process will automatically find your public research papers, patents, and clinical trials.
Suppose there are other publications or documents that you would like to add. In that case, you can follow some easy steps to add more publications manually.
Step 1
Turn on the edit mode by clicking on the blue "View" switch. The switch will turn green to signal that you have successfully activated editing mode. 

Step 2
Click on the grey pen below the section named "Upload Files". Think of this section as a space to showcase any additional files you think represent your expertise, such as a resume, unpublished research, and more.

Step 3
Follow the steps on the next screen to select and upload files from your computer. Once you are happy with the file name, click the blue "Upload" button.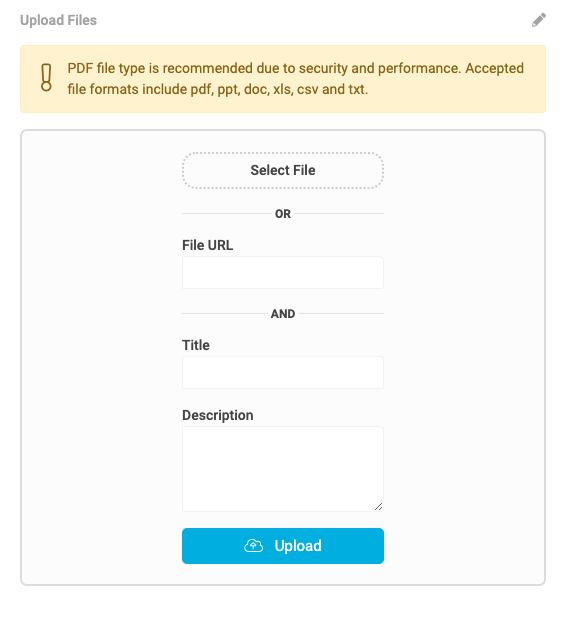 Step 4 
When done, click the blue "Save Changes" button to save and publish your edits.